WELCOME TO

PLAYCHANGE

&nbsp&nbsp WELCOME TO

PLAYCHANGE

&nbsp&nbsp WELCOME TO

PLAYCHANGE

&nbsp&nbsp WELCOME TO

PLAYCHANGE

&nbsp&nbsp WELCOME TO

PLAYCHANGE

&nbsp&nbsp WELCOME TO

PLAYCHANGE

&nbsp&nbsp WELCOME TO

PLAYCHANGE

&nbsp&nbsp WELCOME TO

PLAYCHANGE

&nbsp&nbsp WELCOME TO

PLAYCHANGE

&nbsp&nbsp WELCOME TO

PLAYCHANGE

&nbsp&nbsp WELCOME TO

PLAYCHANGE

&nbsp&nbsp WELCOME TO

PLAYCHANGE

&nbsp&nbsp WELCOME TO

PLAYCHANGE

&nbsp&nbsp WELCOME TO

PLAYCHANGE

&nbsp&nbsp WELCOME TO

PLAYCHANGE

&nbsp&nbsp WELCOME TO

PLAYCHANGE

&nbsp&nbsp
WELCOME TO

PLAYCHANGE

&nbsp&nbsp WELCOME TO

PLAYCHANGE

&nbsp&nbsp WELCOME TO

PLAYCHANGE

&nbsp&nbsp WELCOME TO

PLAYCHANGE

&nbsp&nbsp WELCOME TO

PLAYCHANGE

&nbsp&nbsp WELCOME TO

PLAYCHANGE

&nbsp&nbsp WELCOME TO

PLAYCHANGE

&nbsp&nbsp WELCOME TO

PLAYCHANGE

&nbsp&nbsp WELCOME TO

PLAYCHANGE

&nbsp&nbsp WELCOME TO

PLAYCHANGE

&nbsp&nbsp WELCOME TO

PLAYCHANGE

&nbsp&nbsp WELCOME TO

PLAYCHANGE

&nbsp&nbsp WELCOME TO

PLAYCHANGE

&nbsp&nbsp WELCOME TO

PLAYCHANGE

&nbsp&nbsp WELCOME TO

PLAYCHANGE

&nbsp&nbsp WELCOME TO

PLAYCHANGE

&nbsp&nbsp
WELCOME TO

PLAYCHANGE

&nbsp&nbsp WELCOME TO

PLAYCHANGE

&nbsp&nbsp WELCOME TO

PLAYCHANGE

&nbsp&nbsp WELCOME TO

PLAYCHANGE

&nbsp&nbsp WELCOME TO

PLAYCHANGE

&nbsp&nbsp WELCOME TO

PLAYCHANGE

&nbsp&nbsp WELCOME TO

PLAYCHANGE

&nbsp&nbsp WELCOME TO

PLAYCHANGE

&nbsp&nbsp WELCOME TO

PLAYCHANGE

&nbsp&nbsp WELCOME TO

PLAYCHANGE

&nbsp&nbsp WELCOME TO

PLAYCHANGE

&nbsp&nbsp WELCOME TO

PLAYCHANGE

&nbsp&nbsp WELCOME TO

PLAYCHANGE

&nbsp&nbsp WELCOME TO

PLAYCHANGE

&nbsp&nbsp WELCOME TO

PLAYCHANGE

&nbsp&nbsp WELCOME TO

PLAYCHANGE

&nbsp&nbsp
WELCOME TO

PLAYCHANGE

&nbsp&nbsp WELCOME TO

PLAYCHANGE

&nbsp&nbsp WELCOME TO

PLAYCHANGE

&nbsp&nbsp WELCOME TO

PLAYCHANGE

&nbsp&nbsp WELCOME TO

PLAYCHANGE

&nbsp&nbsp WELCOME TO

PLAYCHANGE

&nbsp&nbsp WELCOME TO

PLAYCHANGE

&nbsp&nbsp WELCOME TO

PLAYCHANGE

&nbsp&nbsp WELCOME TO

PLAYCHANGE

&nbsp&nbsp WELCOME TO

PLAYCHANGE

&nbsp&nbsp WELCOME TO

PLAYCHANGE

&nbsp&nbsp WELCOME TO

PLAYCHANGE

&nbsp&nbsp WELCOME TO

PLAYCHANGE

&nbsp&nbsp WELCOME TO

PLAYCHANGE

&nbsp&nbsp WELCOME TO

PLAYCHANGE

&nbsp&nbsp WELCOME TO

PLAYCHANGE

&nbsp&nbsp
WELCOME TO

PLAYCHANGE

&nbsp&nbsp WELCOME TO

PLAYCHANGE

&nbsp&nbsp WELCOME TO

PLAYCHANGE

&nbsp&nbsp WELCOME TO

PLAYCHANGE

&nbsp&nbsp WELCOME TO

PLAYCHANGE

&nbsp&nbsp WELCOME TO

PLAYCHANGE

&nbsp&nbsp WELCOME TO

PLAYCHANGE

&nbsp&nbsp WELCOME TO

PLAYCHANGE

&nbsp&nbsp WELCOME TO

PLAYCHANGE

&nbsp&nbsp WELCOME TO

PLAYCHANGE

&nbsp&nbsp WELCOME TO

PLAYCHANGE

&nbsp&nbsp WELCOME TO

PLAYCHANGE

&nbsp&nbsp WELCOME TO

PLAYCHANGE

&nbsp&nbsp WELCOME TO

PLAYCHANGE

&nbsp&nbsp WELCOME TO

PLAYCHANGE

&nbsp&nbsp WELCOME TO

PLAYCHANGE

&nbsp&nbsp
WELCOME TO

PLAYCHANGE

&nbsp&nbsp WELCOME TO

PLAYCHANGE

&nbsp&nbsp WELCOME TO

PLAYCHANGE

&nbsp&nbsp WELCOME TO

PLAYCHANGE

&nbsp&nbsp WELCOME TO

PLAYCHANGE

&nbsp&nbsp WELCOME TO

PLAYCHANGE

&nbsp&nbsp WELCOME TO

PLAYCHANGE

&nbsp&nbsp WELCOME TO

PLAYCHANGE

&nbsp&nbsp WELCOME TO

PLAYCHANGE

&nbsp&nbsp WELCOME TO

PLAYCHANGE

&nbsp&nbsp WELCOME TO

PLAYCHANGE

&nbsp&nbsp WELCOME TO

PLAYCHANGE

&nbsp&nbsp WELCOME TO

PLAYCHANGE

&nbsp&nbsp WELCOME TO

PLAYCHANGE

&nbsp&nbsp WELCOME TO

PLAYCHANGE

&nbsp&nbsp WELCOME TO

PLAYCHANGE

&nbsp&nbsp
WELCOME TO

PLAYCHANGE

&nbsp&nbsp WELCOME TO

PLAYCHANGE

&nbsp&nbsp WELCOME TO

PLAYCHANGE

&nbsp&nbsp WELCOME TO

PLAYCHANGE

&nbsp&nbsp WELCOME TO

PLAYCHANGE

&nbsp&nbsp WELCOME TO

PLAYCHANGE

&nbsp&nbsp WELCOME TO

PLAYCHANGE

&nbsp&nbsp WELCOME TO

PLAYCHANGE

&nbsp&nbsp WELCOME TO

PLAYCHANGE

&nbsp&nbsp WELCOME TO

PLAYCHANGE

&nbsp&nbsp WELCOME TO

PLAYCHANGE

&nbsp&nbsp WELCOME TO

PLAYCHANGE

&nbsp&nbsp WELCOME TO

PLAYCHANGE

&nbsp&nbsp WELCOME TO

PLAYCHANGE

&nbsp&nbsp WELCOME TO

PLAYCHANGE

&nbsp&nbsp WELCOME TO

PLAYCHANGE

&nbsp&nbsp
WELCOME TO

PLAYCHANGE

&nbsp&nbsp WELCOME TO

PLAYCHANGE

&nbsp&nbsp WELCOME TO

PLAYCHANGE

&nbsp&nbsp WELCOME TO

PLAYCHANGE

&nbsp&nbsp WELCOME TO

PLAYCHANGE

&nbsp&nbsp WELCOME TO

PLAYCHANGE

&nbsp&nbsp WELCOME TO

PLAYCHANGE

&nbsp&nbsp WELCOME TO

PLAYCHANGE

&nbsp&nbsp WELCOME TO

PLAYCHANGE

&nbsp&nbsp WELCOME TO

PLAYCHANGE

&nbsp&nbsp WELCOME TO

PLAYCHANGE

&nbsp&nbsp WELCOME TO

PLAYCHANGE

&nbsp&nbsp WELCOME TO

PLAYCHANGE

&nbsp&nbsp WELCOME TO

PLAYCHANGE

&nbsp&nbsp WELCOME TO

PLAYCHANGE

&nbsp&nbsp WELCOME TO

PLAYCHANGE

&nbsp&nbsp
WELCOME TO

PLAYCHANGE

&nbsp&nbsp WELCOME TO

PLAYCHANGE

&nbsp&nbsp WELCOME TO

PLAYCHANGE

&nbsp&nbsp WELCOME TO

PLAYCHANGE

&nbsp&nbsp WELCOME TO

PLAYCHANGE

&nbsp&nbsp WELCOME TO

PLAYCHANGE

&nbsp&nbsp WELCOME TO

PLAYCHANGE

&nbsp&nbsp WELCOME TO

PLAYCHANGE

&nbsp&nbsp WELCOME TO

PLAYCHANGE

&nbsp&nbsp WELCOME TO

PLAYCHANGE

&nbsp&nbsp WELCOME TO

PLAYCHANGE

&nbsp&nbsp WELCOME TO

PLAYCHANGE

&nbsp&nbsp WELCOME TO

PLAYCHANGE

&nbsp&nbsp WELCOME TO

PLAYCHANGE

&nbsp&nbsp WELCOME TO

PLAYCHANGE

&nbsp&nbsp WELCOME TO

PLAYCHANGE

&nbsp&nbsp
A total pink universe where physical and virtual worlds merge: it's the first United Colors of Benetton store in the Metaverse. Come discover it through an immersive and interactive experience.
Enter, check out the selection of iconic items from the Spring Summer Collection and enjoy exploring three exclusive game worlds.

COLORS
LOADING
Discover all the Benetton looks in the new Metaverse shop.

CHECK OUT OUR WORLD IN THE
METAVERSE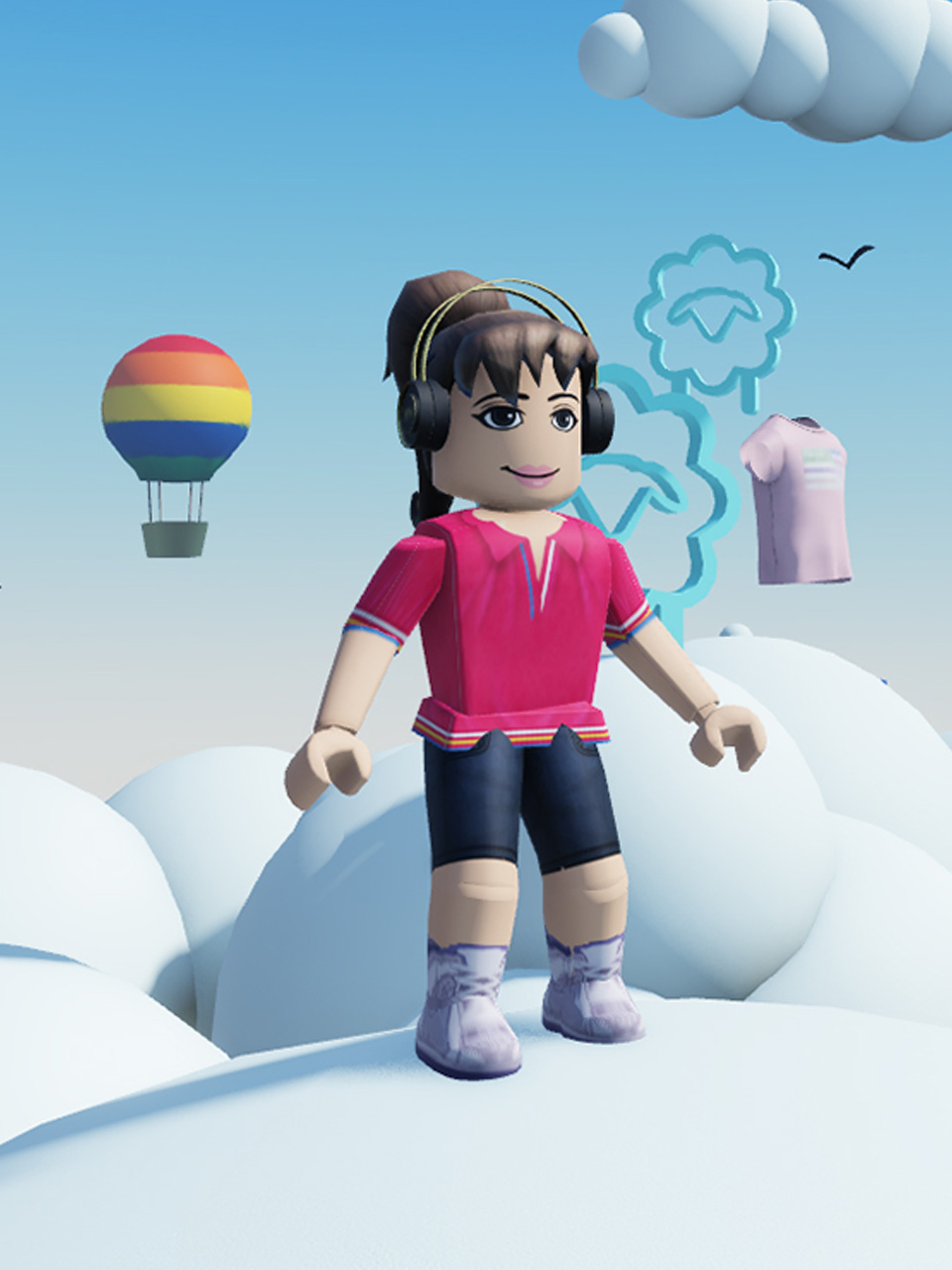 PINK
IT!
Fly in a sky full of clouds, hot air balloons and rainbows. Tap as many floating shapes that look like lots of sheep as you can and color them pink! Play and unlock the virtual card with a discount that's reserved for you.
PLAY NOW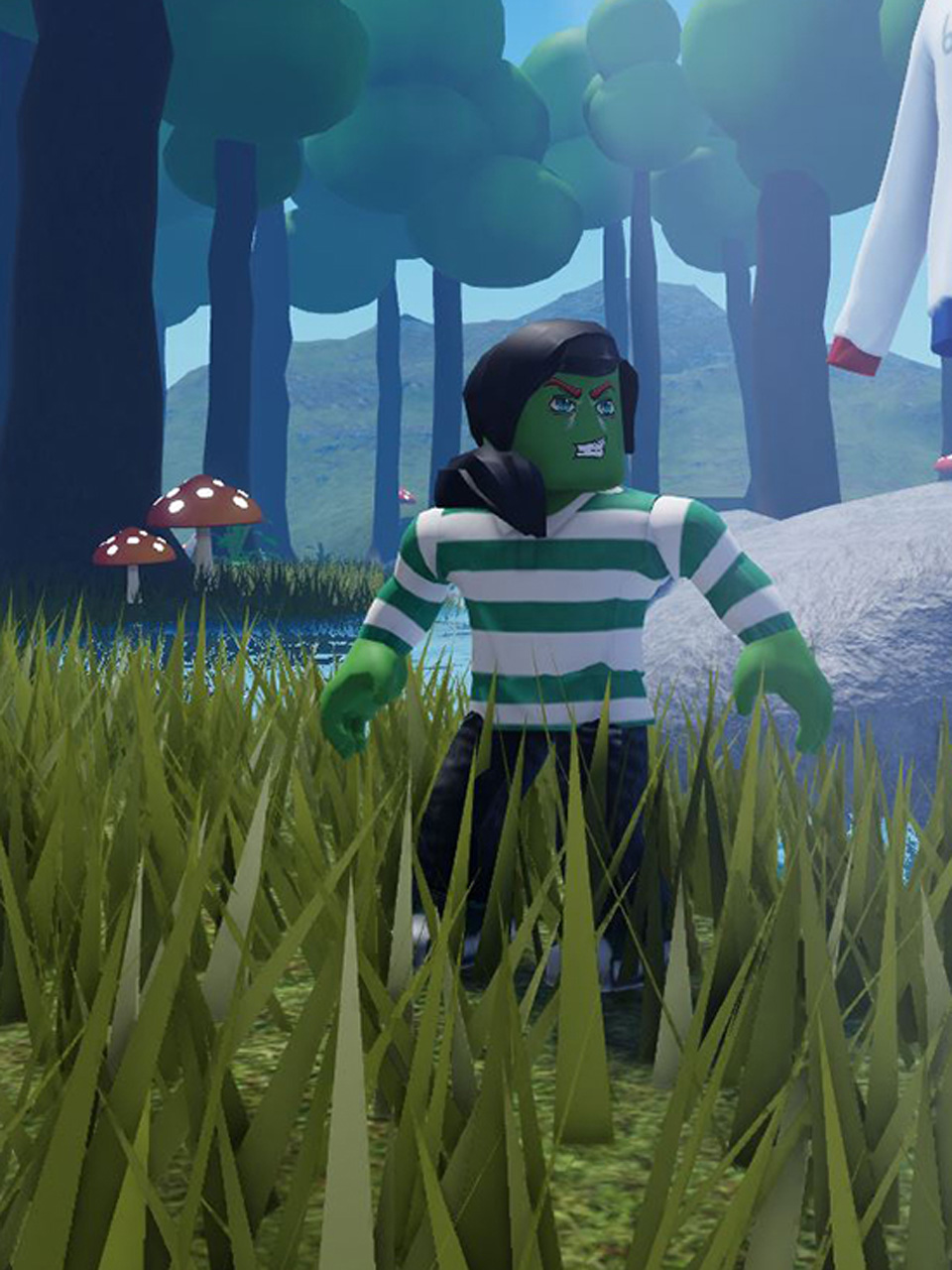 GREEN
ADVENTURE
A new adventure is waiting for you in a forest to be explored. To survive, try to avoid the bees falling from above. Test yourself and get the virtual card for your in-store discount.
PLAY NOW
THE COLOR
RACE
In a desert filled only with rocks and cacti, finding your way isn't easy. To complete your run, follow the path marked by colored logos. Ready for take off? Your discount code is waiting for you!
PLAY NOW