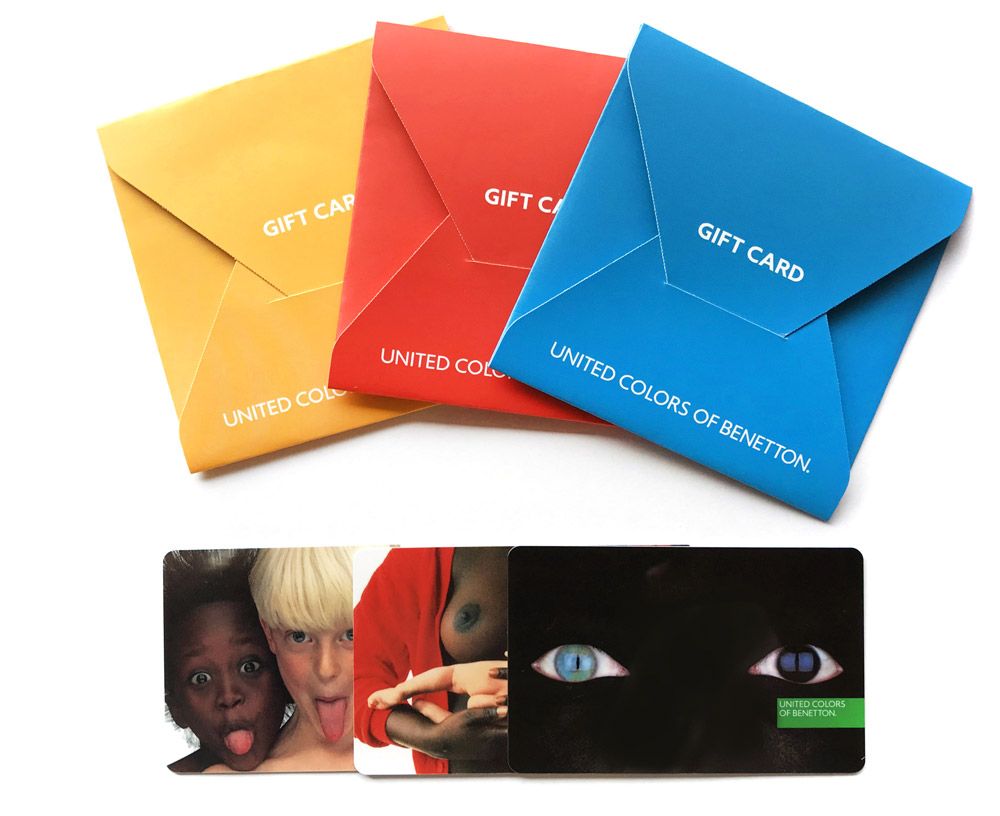 GIFT CARD – LIMITED EDITION
YOUR GIFT IDEA
Original, colorful and iconic, for the right gift all the time!
Our Gift Cards, are here, available in three different amounts of 25 CHF, 50 CHF and 100 CHF.
For the first limited edition we've chosen three photos featuring renowned United Colors of Benetton campaigns by Oliviero Toscani.
Get yours at participating stores for the gift that keeps giving!